GET STARTED
Introduction To OCaml
Install OCaml and gain a high-level understanding of language features
Get Started
LANGUAGE
The OCaml Language
An in-depth explanation of language features and data structures from the Standard Library
See More Language Tutorials
GUIDES
Practical-Minded Tutorials and Guides
How to solve real-world problems in OCaml
See More Guides
PLATFORM
The OCaml Platform
Learn to leverage the tooling around OCaml and create your own projects and libraries
See More Tooling Tutorials
BOOKS
Recommended For Beginners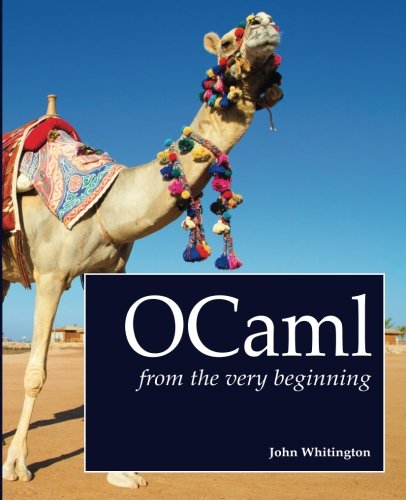 Beginner
OCaml From the Very Beginning
Suitable for formal use within an academic curriculum, and for the interested amateur.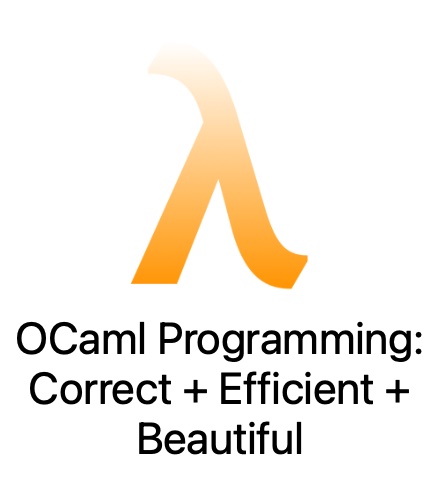 Beginner
OCaml Programming: Correct + Efficient + Beautiful
Basic experience in some imperative programming language is helpful. Includes over 200 videos.
See More Books
BOOKS
For Intermediate Users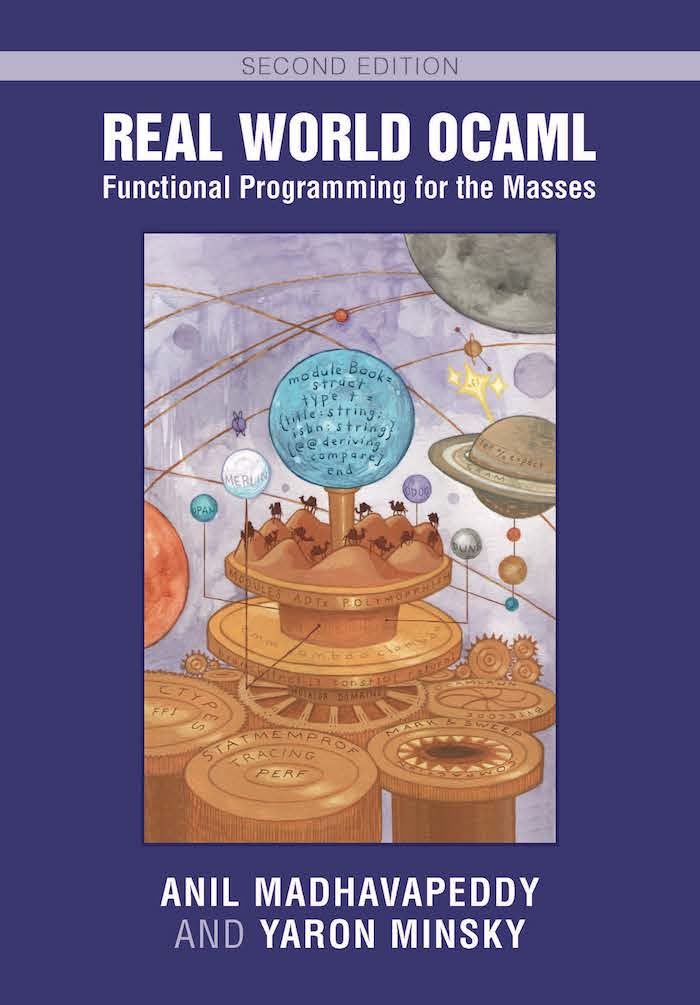 Intermediate
Real World OCaml
Suitable for people with some imperative programming experience. Hands-on code examples using real world scenerios.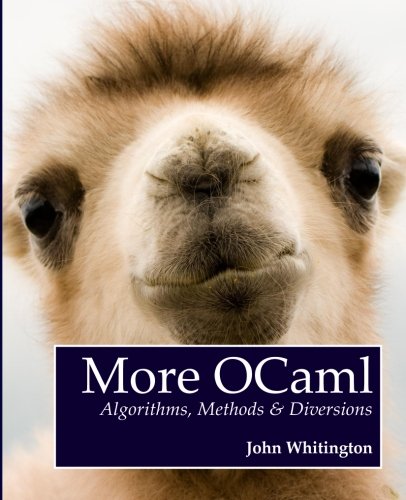 Intermediate
More OCaml: Algorithms, Methods, & Diversions
This book covers topics like laziness, compression, generating PDFs, and more. A basic understanding of OCaml is required.
See More Books
GUIDE
Language Manual
OCaml language manuals are comprehensive guides covering syntax, features, and usage. They assist developers and learners in understanding capabilities, best practices, and exploring functionalities.
Take Me There
Papers
Aspiring towards greater understanding of the language? Want to push the limits and discover brand new things? Check out papers written by leading OCaml researchers:
View all papers